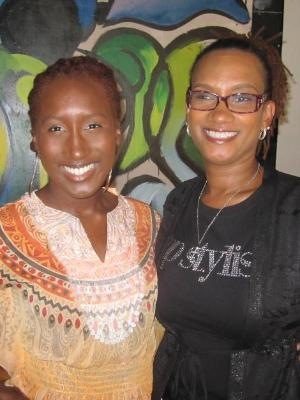 Each of Transitions Salon's hair stylists and staff bring their own specialty and are committed to healthy hair care with friendly and professional service.

Our goal is that you are so satisfied with your service and your hair that you will tell all of your firends and relatives.

Meet Wanda the owner and our natural hair culturalist…her specialty? Taming natural tresses into submission with style and manageability. Wanda wants you to, "ROCK OUT WITH YOUR LOCKS OUT!!" As the owner, Wanda believes in augmenting our hair care ranges by offering a comprehensive selection of the highest quality products. Wanda encourages you to seek the expert advice of our team who can offer you personal recommendations to ensure you have the right product to suit your hair type.

Wanda travels with her daughter, Danielle, far and wide to study and translate the latest trends in hair and fashion. We bring these trends back to our salon and tailor them to our customers personalities to keep them up to date yet still themselves! Come in today and let us customize a look just for you.